Make Better Operational Decisions With Weather Intelligence
Welcome to the all-in-one weather dashboard: Get the right information, generate invaluable insights, and drive actions.
What's the Difference Between a Weather Forecast and Weather Intelligence™?
Weather Intelligence™ isn't focused on the weather, it's focused on the predictive impact of the weather, automated decisioning, and operational optimization.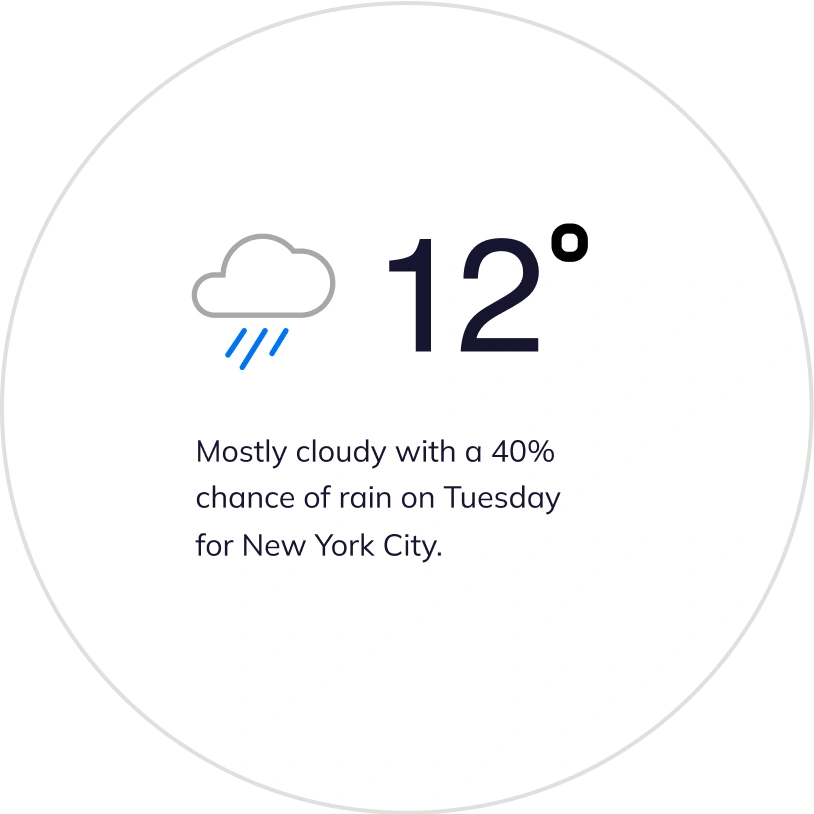 Weather & Climate Security Platform Flow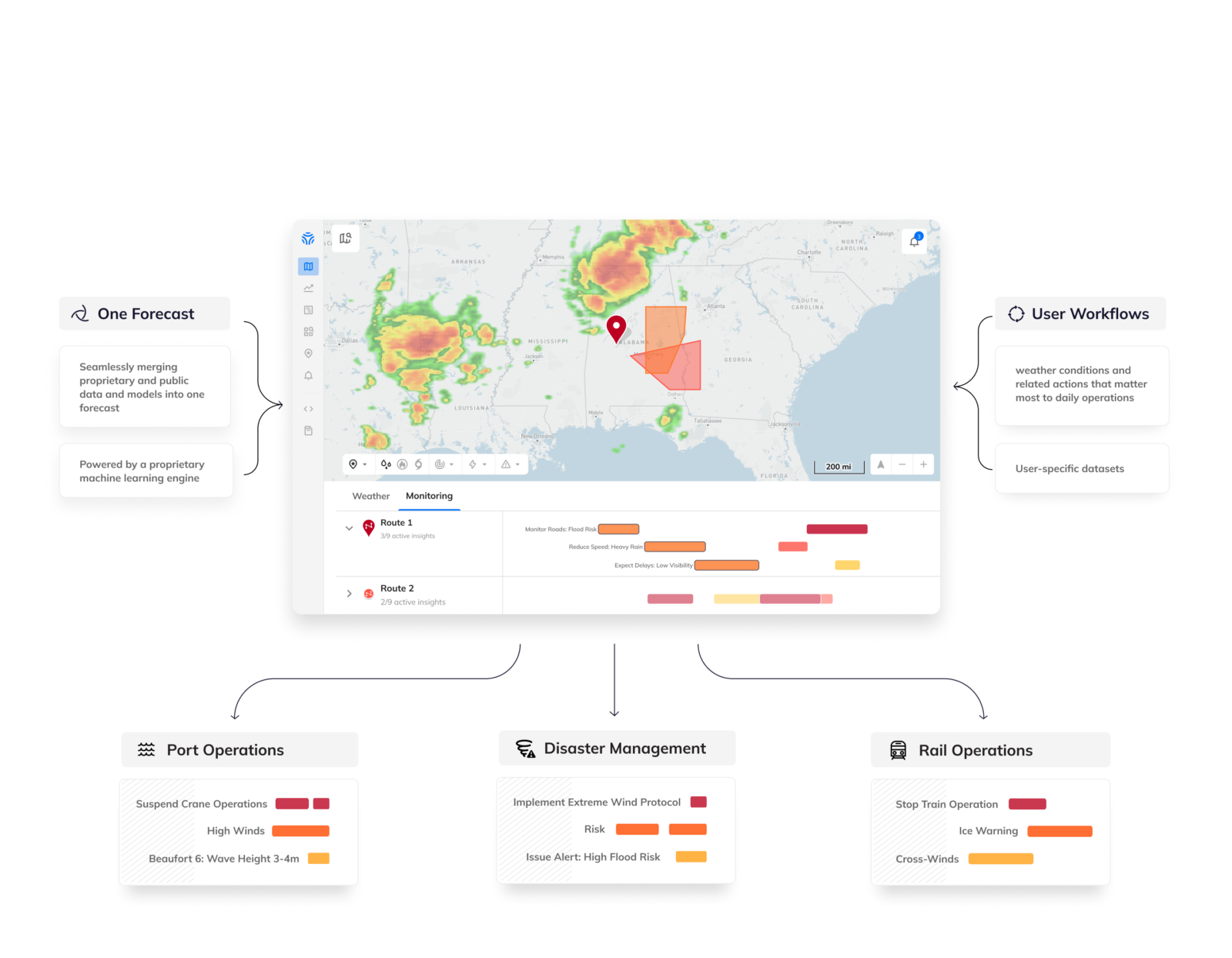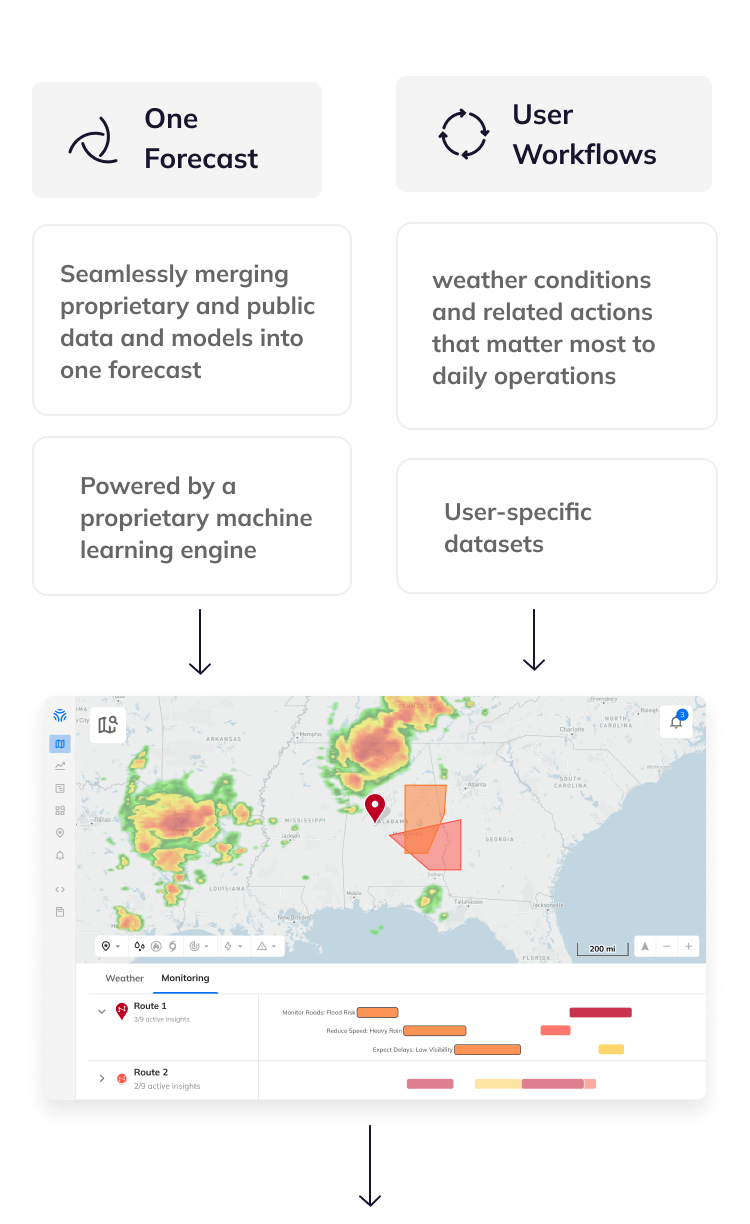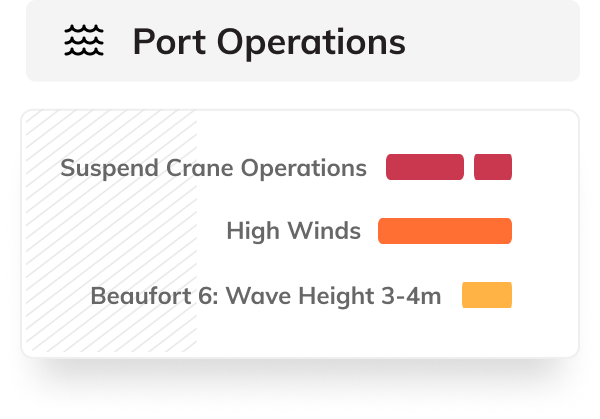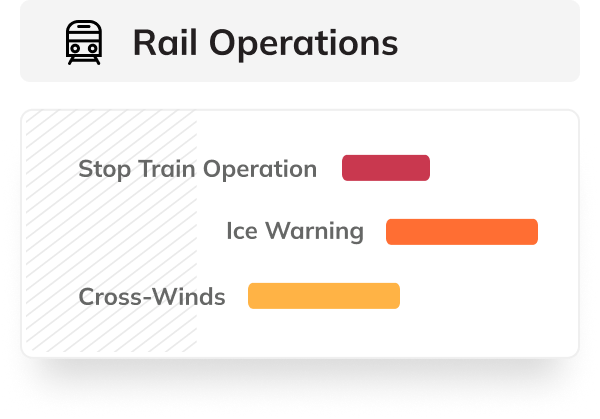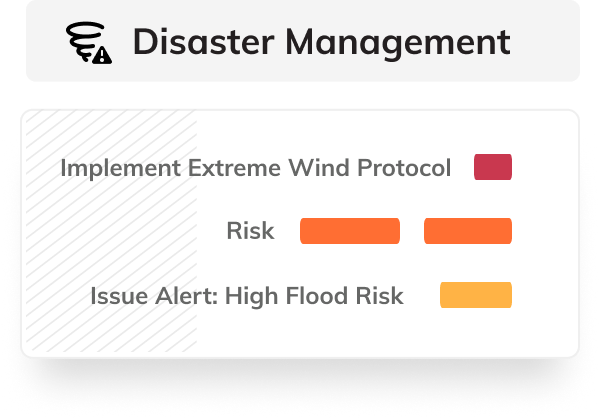 Insights for Any Industry
Create Insights for Any Industry Using More than 40 Weather Parameters
Weather Parameters for Any Industry
Access 40+ Weather Parameters
A Totally Different Weather Experience
Monitor the conditions that impact your operations, and get alerted before it's too late.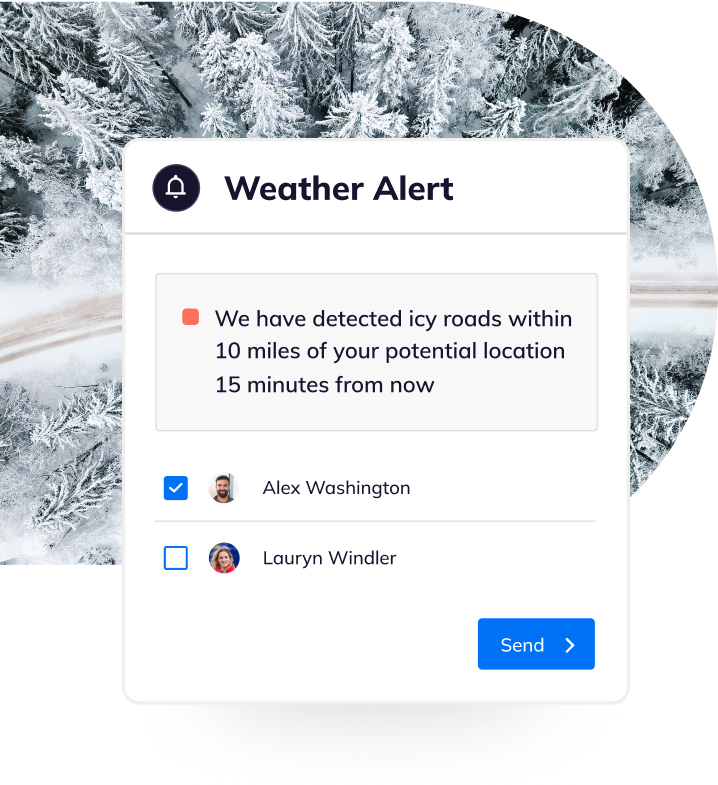 Built to Help You Make the Right Decision, at the Right Time, for Your Operations