Secure Your Nation Against Weather and Climate Impact
Improve national security, maximize operational readiness, and protect against weather and climate-related threats to critical infrastructure, facilities, equipment, and personnel.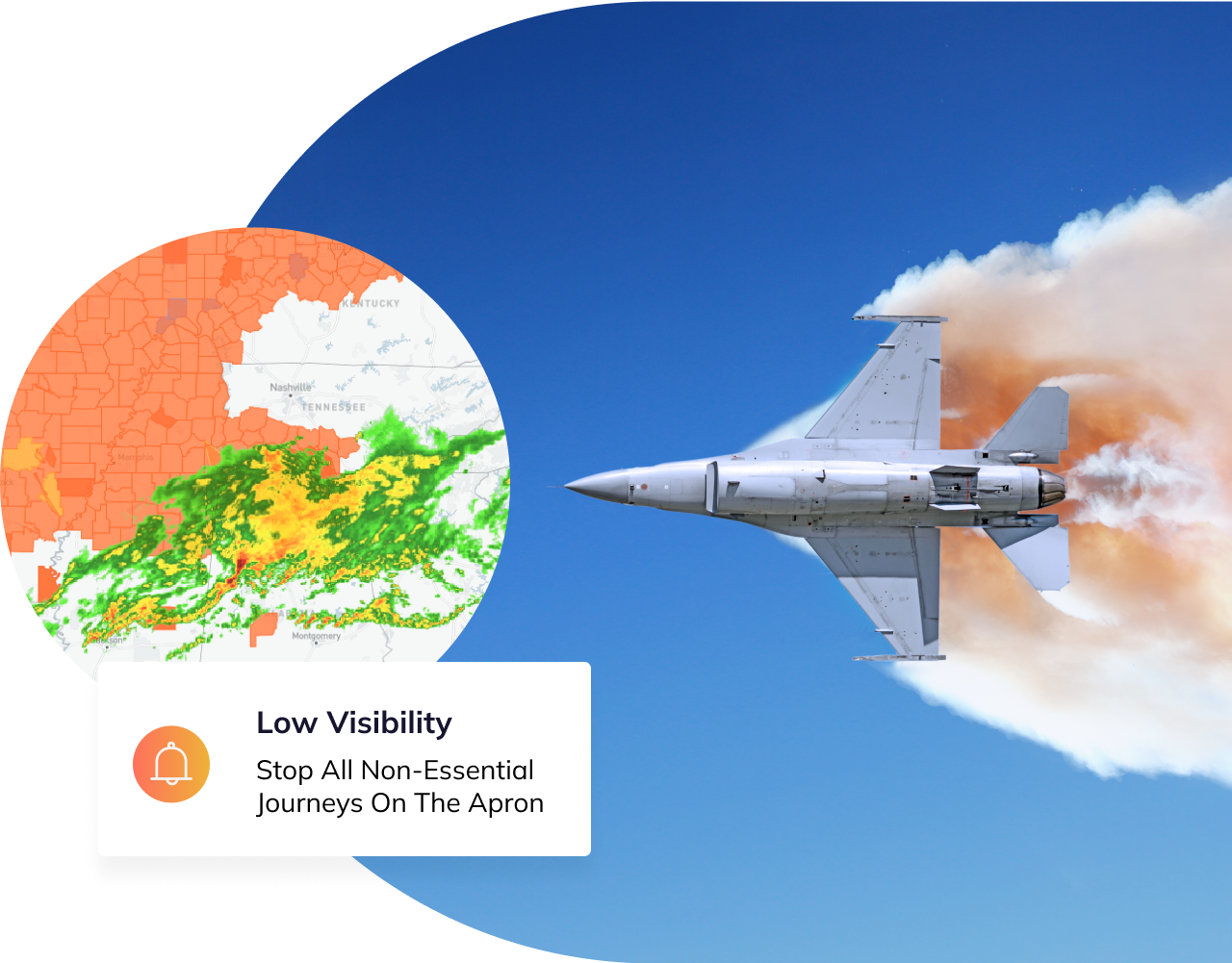 Mission-Critical Tools 
for Better Operational 
Decision-Making
Ensure mission success in the face of rising threats through innovative satellite data, cloud-native weather modeling, and actionable weather intelligence
Overcome Weather Challenges Across All Domains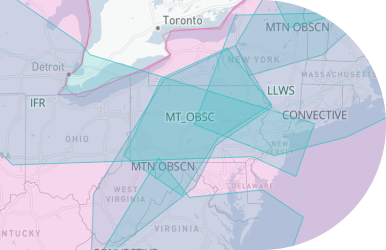 Tactical Weather Support
Enhance situational awareness 
with real-time weather intelligence 
and forecasts.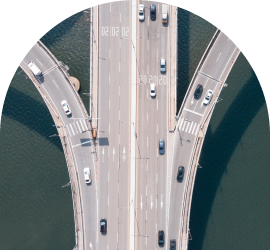 Infrastructure Protection
Protect critical infrastructure 
and military facilities from 
weather-related threats.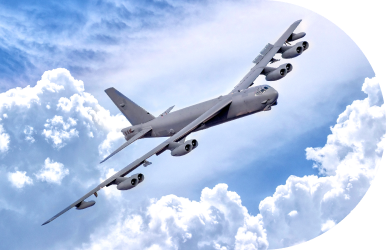 Aerial Operations
Ensure mission success with the most 
up-to-the-minute data on weather-related hazards, including turbulence and icing.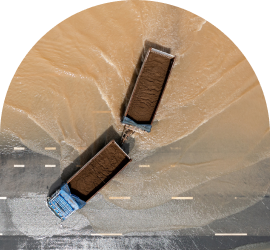 Ground Operations
Protect forces and optimize supply 
chains with intelligence on risks like 
dust storms, flash floods, and more.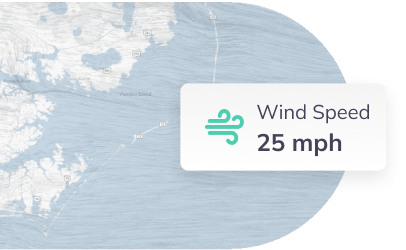 Maritime Operations
Enhance operational decision-making 
through real-time insights on weather-
related factors like sea state and wind.
Backed by 
Ground-Breaking 
Technology
Tomorrow.io's weather intelligence platform leverages proprietary forecasting models combining the best of both physics and machine learning based approaches, yielding unmatched results for the most demanding applications.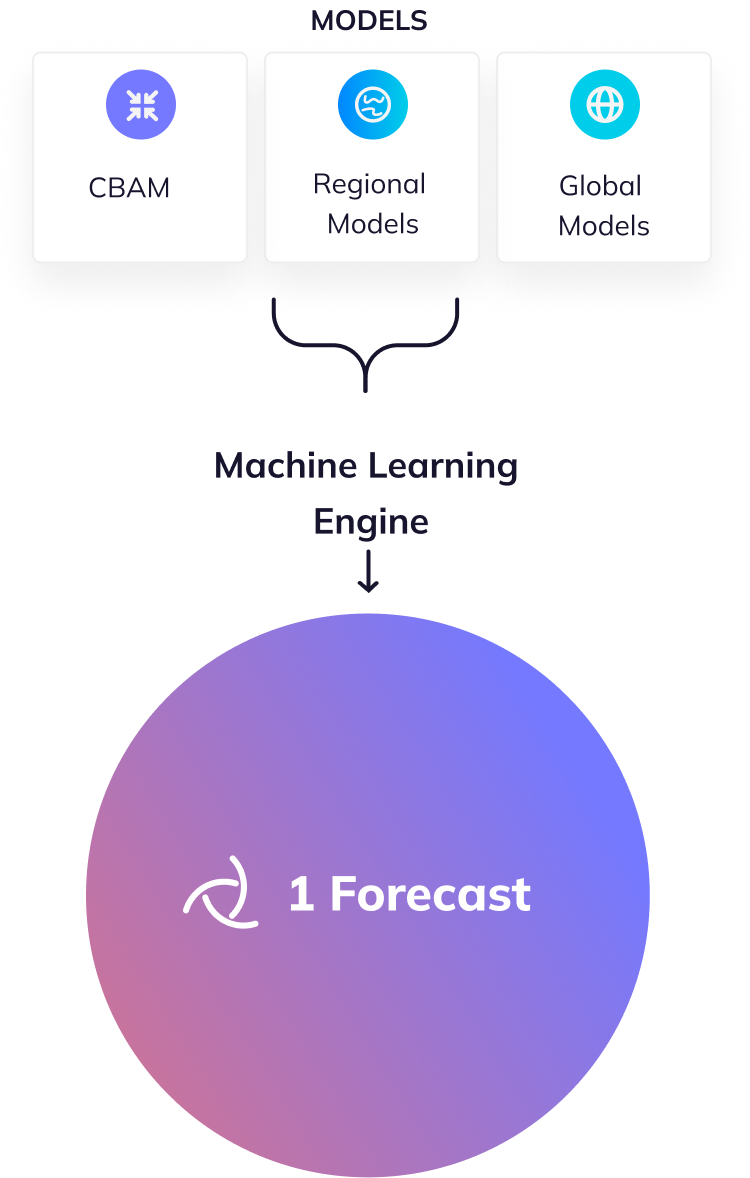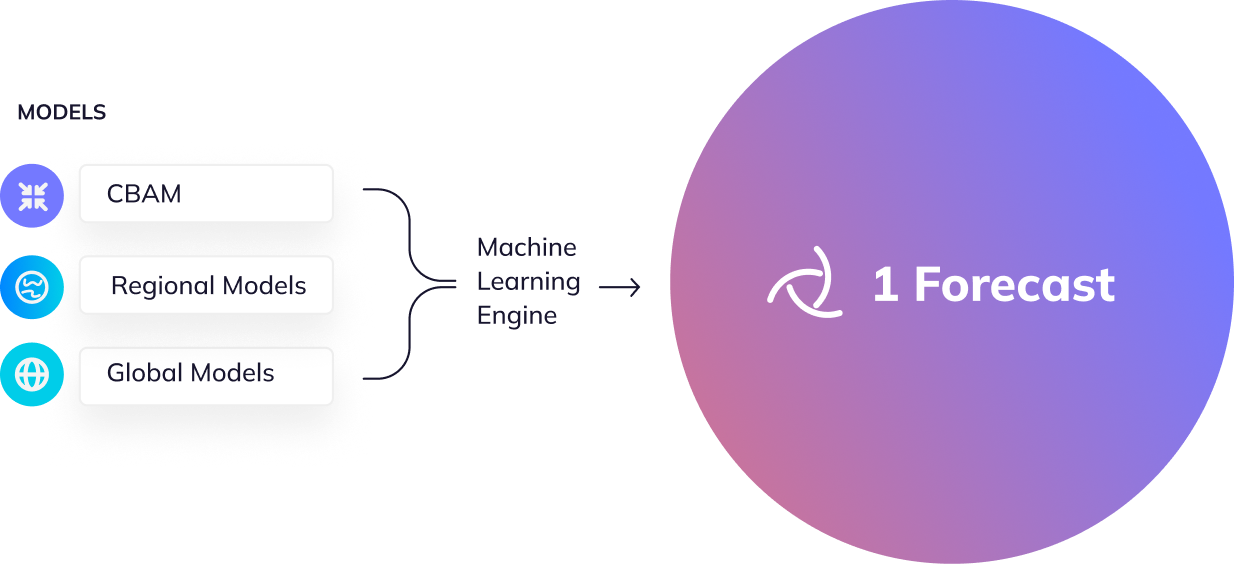 Revolutionizing Global Forecasting with Tomorrow.io's Space Mission
Tomorrow.io is leading the way in improving global forecasting capabilities through a first-of-its-kind weather satellite constellation. Our precise, agile, and superior data will close critical operational gaps:
Read about Tomorrow.io's latest accomplishments, innovations, and partnerships from top outlets.
Get The World's Most Advanced Weather Intelligence